Digital presence management is essential for businesses because you need to control what you can and respond to things you can't change. Your digital presence goes far beyond what you tell consumers on your website. It includes your social media presence, directory listings, reviews, information from online aggregators, photos of your business and reviews.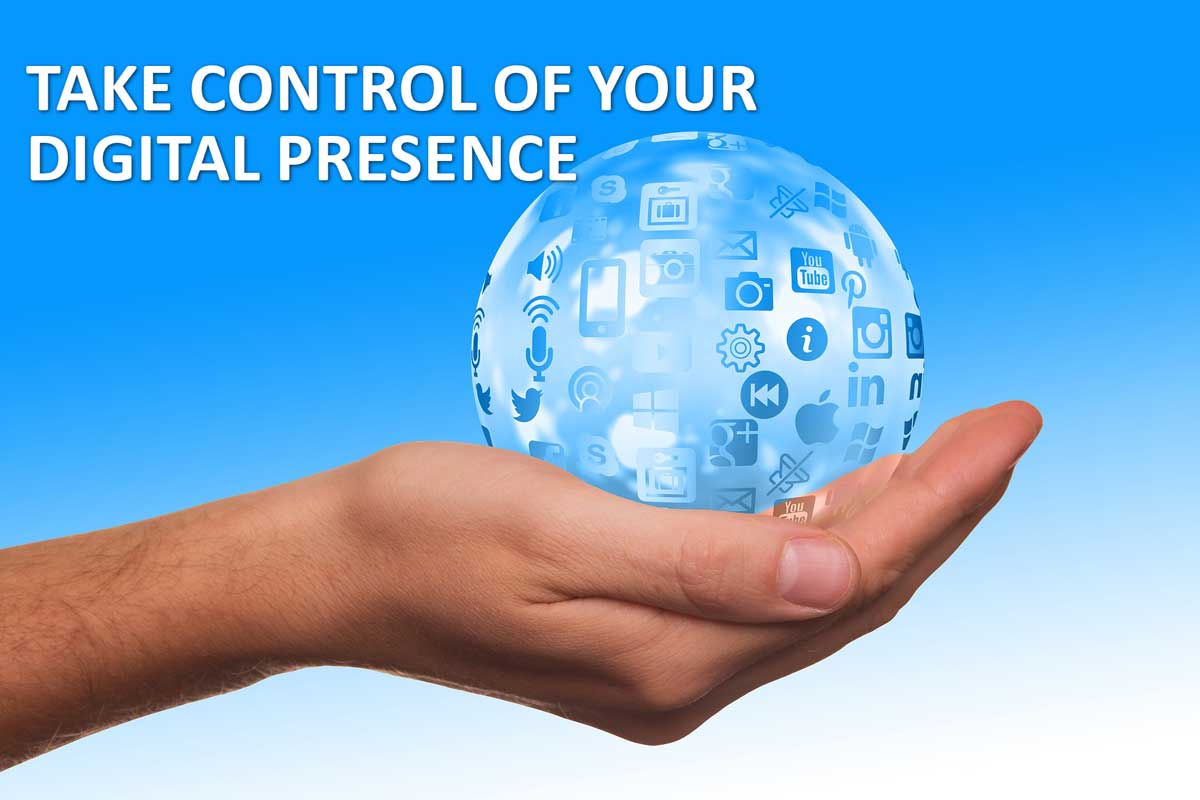 A negative digital presence — or even lack thereof — hurts your business. It not only impacts the way consumers see you but also impacts the way Google views your business.
With 81% of consumers performing an online search before making a purchase decision, and a whopping 88% of local, mobile searches resulting in a store visit within 24 hours, it's imperative that your information is accurate up to date.
Here are some reasons why having a strong digital presence will help your business grow.
Why Digital Presence Management is Essential
Visibility
By consistently showing up in search, customers are becoming more aware of who you are and what you do. Awareness of your brand is the first and main step to becoming a leader in the market.
Consistency
When you are seen the same way across the Internet and across devices, you are not only appearing steady to your customers, but you appear reliable to Google. Appearing consistent and reliable to Google is important because you are more likely to appear on the search page and therefore get more leads.
Authority
If you always show up in search and you are always relaying the same information, you are then going to be perceived as trustworthy. Being that trusted brand in the market is very important, because it's what puts you at the top of consumers' minds and leads to business success. Everyone wants their brand to stand out among all other brands within the same category. If you not only show up, but show up solid, then you will be leading.
Reputation
What you share online has an impact on your reputation. But reviews from others can have a much bigger impact — positive or negative. It's essential you monitor what people are saying about your brand and respond.
A solid digital presence is the perfect place to start when trying to build up your brand awareness. It can be overwhelming trying to manage your profile, reviews, monitor mentions, and maintain accurate listing information. Our Digital Presence platform can put all that in one place and make it easy to manage. You'll even get notified when someone leaves a review as well as weekly reports showing your progress.
We can help get your business found on an established network of search engines, social networks, business directories and navigation systems. Make sure that the four major data sources online have your accurate information. With plenty of accurate listings, you'll make it easier for customers to find you online, and boost your local search ranking.
Let ActiveData Digital Marketing help you build your brand right from the start. Call us at 239-465-0310.