How a business appears across digital platforms is known as digital presence. It includes the company's website, social media pages, and every other digital footprint a business creates. But it doesn't just include what a business says about itself. It includes what others are saying about it. And how search engines see it.
Let's look at some key components of digital presence.
Digital Presence
Google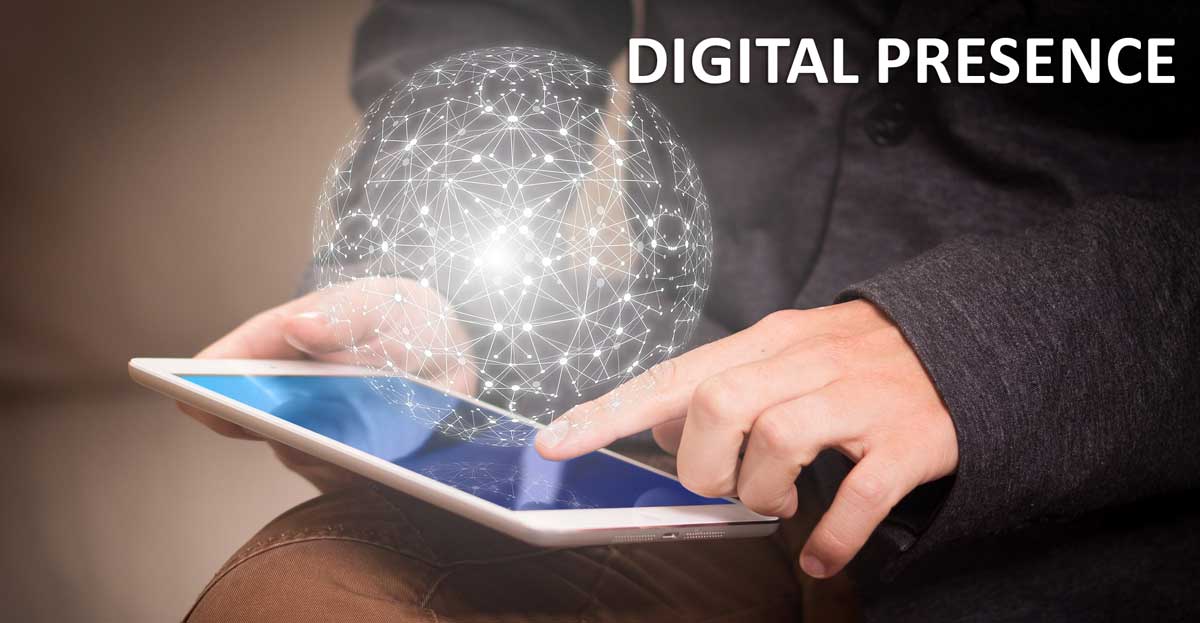 When customers look up a business on Google, they expect to find accurate information such as the business address, hours, and phone number. According to Google, 70% of online customers buy from a business they find online. Therefore, you want to useful, accurate information along with photos, frequently asked questions, and anything else that will prompt a potential customer to act.
Listings
Whether you know it or not, your business is listed in hundreds of directories across the Internet. Information about businesses is aggregated from a variety of sources and then redistributed or repurposed. This can be a good thing for your business if the information is accurate. Not only does it give more people a chance to find you but also helps boost your search engine results.
Reputation
Whether it's Google, Facebook or another platform, consumers are talking about brands. They are making recommendations — good or bad. It could just be a mention about a business or a review. Regardless, you want to know what people are saying and respond.
There are many factors that play into your digital presence. Anywhere people see you online, you want it to be the best reflection of your company.
However, creating and maintaining listings, monitoring what people are saying, responding to reviews and keeping up with social media takes more hours than any company can afford to spend.
We can help!
Digital Presence Management
At ActiveData Digital Marketing, we have a Digital Presence platform that makes it easy. In one place, you can manage your Google Profile, control how your business appears across the Internet, monitor, and respond to reviews, see what people are saying about you, and keep an eye on competitors. You can see your market share, view your website analytics, and review the results of your paid marketing campaigns as well.
With one comprehensive dashboard you can see an overview at a quick glance or jump in for a deeper dive. If you'd like to start using this valuable tool, call us today at 239-465-0310. This is a great dashboard whether we manage your marketing, or you have your own internal marketing department.