When it comes to social media marketing, there are several platforms to use, of course. Facebook is the biggest, followed by YouTube, Instagram and Twitter, and all four have cornered the social media market.
Facebook was built to engage, meaning when you post something, you want people who see your post to respond, whether it's by commenting, liking, or – best of all – clicking and sharing your post to reach even more people.
Facebook 'calls to action'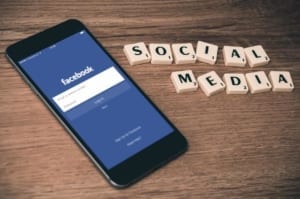 Here at ActiveData Mobile, we read the analytics and watch when people are most active on Facebook. Those numbers are key because they tell us when your posts are most likely to be seen for optimum impact and when a "call to action" will work.
For instance, Mondays and Tuesdays aren't the best times to post on Facebook, since people tend to be busier at the beginning of the work/school week. People also tend to be more active in the afternoon.
If your business doesn't have a Facebook page, it's a good idea to get one. Aside from your website, it's an important source of information for current and prospective customers.
Depending on what you're trying to market, even a post or two a week can keep people interested in your business and let them know what you're doing, such as special sales, upcoming events, etc.
Videos posted to Facebook lead to more engagement on a page than anything else. People love to see things and people in action, so videos – even a simple video – can help increase your numbers. It doesn't have to be a groundbreaking, heavily-produced piece to make an impact.
Speaking of engagement, keep a lookout for questions from your customers and answer them. If someone makes a post about how much they love your product or service, thank them. And if they make a comment saying they found something lacking, address that, too. It's an opportunity to show customers and potential customers that you are responsive.
Showing you're connected to your customers' happiness is a good way to have them return.
Facebook also offers reviews on business pages, which is another good outlet to gauge reaction to your business. The more positive the review, the more chance you have of catching a possible customer's attention.