Need a Mobile Website? Let Google Analytics help you decide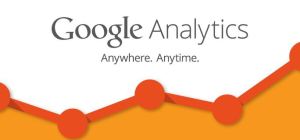 There are still some business owners that are not sure if they need a Mobile Website – enter Google Analytics and Mobile Websites. To be fair, business owners are busy running the day-to-day operations of their business and don't always have the time to look at all the options they can utilize to connect with their customers and prospects. Most however are aware of the explosive growth of mobile simply by observing the actions of their patrons and that little device they all seem to be talking, searching, taking photo's or texting with. We meet with a great many of these owners and mangers every month to review their MoSoLo (Mobile, Social, Local) Strategy. For those that need a little convincing on the importance of a mobile site we ask a couple simple questions:
1. Are your customers mobile – i.e., do they use smartphones?
2. If you pull up your website on a smart phone can they easily do business with you: call, get directions, view your menu, complete a form, connect with you socially, tell a friend about you?
If one final piece of supporting information is still needed to make the decision to go mobile, then we point them to Google Analytics. The Mobile Report shows visitor actions (Sessions, Page Views and Session Duration, and more). If your mobile visitors are not sticking around and converting like you desktop visitors then you could be losing business!
The 'Mobile' report in Google Analytics can be found in the Reporting section under the 'Audience' heading and contains two main reports; Overview and Devices. Overview does what it says and gives a summary of data broken out for computers, mobiles and tablets. In the Devices report you will find a number of reports with a lot more detail about the mobile devices that were used by people viewing your website.
Once you have your Google Analytics ID attached to your website you can take a look at your own report and compare the actions of your visitors before and after you implement your mobile website.
Take a look at our mobile optimized site from your smartphone: ActiveData Mobile
About ActiveData Mobile: We are a 'right from the start' mobile marketing agency created for one purpose: to help you reduce the hassles and increase the rewards of engaging in a world gone mobile.
We provide our clients with exceptional products from Optimized Mobile Websites, Mobile Apps, Text Marketing Programs, Mobile Directories, Local Search, Reputation Intelligence and the strategies to make them profitable.