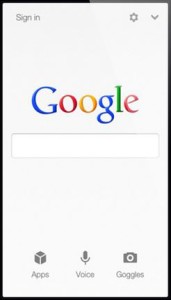 Google's Mobile Search changes can help your business if you are ready.
Ready or not, it is coming tomorrow. From our friends at Manta: Google is at it again, modifying their top-secret search algorithm. Google has long-considered mobile usability a factor in ranking sites, and now they are giving it more weight. If you're a part of the majority of small business owners who have been riding the wave and still are not in great mobile shape, you may see some negative shifts in your ranking when all is said and done. G-Day hits April 21, and their advanced warning, which they rarely provide, should not be ignored. If your are in good shape with a Mobile Website (#MobileOptimized is far better than #MobileFriendly) then you should see more traffic provided courtesy of your non-mobile competitors. Of you are not sure if you are ready then here are two steps to get your site in order:
Check out Google's tools to see where you stand. If you don't know how to do this, reach out to us and we will do it for you – quickly and for free.
Then, enlist the help of a qualified webmaster (not one who promises you the moon, or your son's friend. Instead, look for honesty and experience).
According to Google, more than 50% of Google searches come from mobile devices, therefore this latest push is designed with mobile in mind. (In case you were not aware, Google is the largest mobile search and mobile platform provider, and they have the most robust mobile app store.) It's mobile or bust, just ask Facebook.
Make it happen or give us a shout if you want discuss it further.